Health care costs in the United States continue to rise. Many employers have been turning to consumer driven health plans (CDHPs) as a way to assist in driving down insurance premiums. The idea behind these plans is to educate employees concerning the true costs of medical serv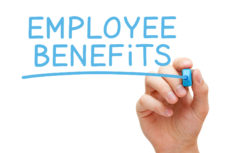 ices and to empower employees when making their medical care purchase decisions. Though the employee takes the reins with these plans, consumer driven health care is still sponsored by the employer.
CDHPs require those utilizing health care services to be more informed and more financially responsible for the real costs of health care services. Employers offering these plans hope that employees will use health care services more efficiently, which should help in lessening the demand and cost of health care over time.
The purpose of consumer driven health plans is to educate employees concerning the true costs of medical services and to hold employees more responsible for their medical care purchase decisions.
Ultimately, CDHPs are more than just a few specific types of health plan "models." Instead, these plans rely on the idea of "consumerism," coupled with a formal employer-sponsored health plan.
Consum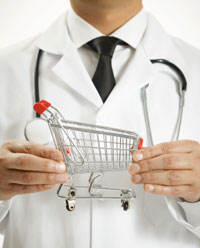 erism, as it relates to health care, can include a variety of efforts, including strategies such as giving employees the ability to choose among  different health plans. Advocates believe this will encourage employees to assume a greater role in managing their own health and the costs associated with it.
Consumer driven health plans can only work when informational programs are introduced, such as preventive care services, wellness and disease management programs and provider cost and quality information. These tools provide employees with the important information they need to make the most value-driven choices.
One of the most common CDHPs pairs a health reimbursement arrangement (HRA) with a high deductible insurance plan. HRAs are employer-sponsored health spending accounts that allow employees to receive funds for health-related expenses. Employers fund these accounts for their employees to pay for routine and preventive medical care, and the insurance portion provides coverage for high-cost events.
The key component of any CDHP is that employees are provided with a set of tools to help them understand the complex health care system.
The Equinox Agency has many CDHP innovative options and resources. We would be happy to talk with you about your company's specific needs. Please contact info@agentequinox.com for more information.